Posted: August 20, 2018
Filed under: Digital life, Writers & writing
| Tags: Bill of Rights, bloggers, First Amendment, online media, Third Coast Review
7 Comments
Last week, more than 300 newspapers all over the country recommitted to the basic tenets of a free press and community service through journalism. At Third Coast Review, we thought it was important to take this same stand and point out that writers for online media are journalists too. We are thus bound to and supported by the First Amendment. Here's my essay.
"Freedom of the press is guaranteed only to those who own one." The famously acerbic journalist, A.J. Liebling, wrote that in the New Yorker in 1960. Although that may well have been true in 1960, today we are journalists without owning a press.
On August 16, more than 300 U.S. newspapers joined in editorial harmony to state vehemently that a free press is essential to America's democracy and to counter the ridiculous and hateful statements of the current occupant of the White House. (Do I have to say his name?)
Initiated by the Boston Globe, the event was joined in by major metro dailies such as the Houston Chronicle and the New York Times, both Chicago dailies and the suburban Daily Herald and many smaller city newspapers all over the state and the country, such as the Durango (Colo.) Herald, the Kokomo (Ind.) Tribune and the Ripon (Wis.) Commonwealth Press. You can read the New York Times editorial and quotes from many of the 350 newspapers here.
We applaud the comments of all these important newspapers, large and small. We particularly liked this excerpt from the Sun-Times editorial:
"We are the enemy of nothing but 'thoughts and prayers' when children are slaughtered. We are the enemy of faked-up outrage.

"We are the friend of the teacher who never gives up, of the small business owner who hires ex-offenders, of the bus driver who makes every last stop, of the architect who designs a beautiful building, and of the bricklayer and ironworker who build it.

"We are the friend of an open lakefront, a clean Chicago River, excellent middle linebackers and deep-dish pizza.

"Above all, we are the enemy of bad journalism, and we commit ourselves each day to practicing the best journalism. We do our best to tell our city's story, the sum total of every Chicagoan's story, straight and fair, come what may."
We want to point out that online news media also support and value the press freedom guarantee of the First Amendment. Our fellow online media—such as our friends at Block Club Chicago, the Beachwood Reporter, Reddit Chicago, and possibly Chance's reborn Chicagoist—all benefit by the First Amendment. You may not think of this when you read our pop music reviews, our commentary on storefront theater, our videogame reviews and Third Coast Today, our regular news feature. But like our online colleagues, we are beneficiaries of the First Amendment and we damn well will publish whatever we think is important for our readers to know. And no government agency—should they know or care what we write about—will stop us. Not the city, or the police department, the county, the state of Illinois or any government agency. If Third Coast Review is ever silenced, it will be because of lack of funds or lack of support.
So as the Boston Globe and the New York Times requested, read and subscribe to your local newspaper. And read and share your local arts and culture site, Third Coast Review.
And I'll add here, please read, share and support your local bloggers and other writers who comment on matters political and personal. Share their posts, comment on their sites and donate a few bucks if you can.
---
Posted: January 3, 2016
Filed under: Digital life, Movies, Music, Theater
| Tags: Chicago Architecture Biennial, Gapers Block, Third Coast Review
Leave a comment
The last year had many exciting and interesting moments for me, but the last month has been challenging. I spent most of it mourning about and planning how to recover from the demise of Gapers Block, the website for which I've written for almost three years. The site is now "on hiatus." Andrew Huff, the editor and publisher of the 12-year-old website, posted a letter to readers explaining the change. And this is how the site looks now.
Many articles, comments and personal memories have come in to praise Gapers Block but no one has stepped in with the offer of the needed money to update the infrastructure and pay a full-time editor/publisher at least a pittance of a salary. So the site will live on as an archive, with all the existing content live, but nothing new. I couldn't resist adding my own personal thoughts to the site, which I did late on New Year's Eve, while waiting for the #ChicagoRising star to rise. (I can't bring myself to call it "Chi-Town." No real Chicagoan would use that term.)
GB staff members had known about this for several weeks and after we got over our initial distress, some of us began planning a new website to cover the Gapers Block arts and culture content. The result will be our new website, Third Coast Review, which is online now in an unofficial or "beta" way. We expect it to be official in a week or 10 days once we add more content.
What else was new and important in 2015?
My week in Cuba was memorable and I wrote about it at length here and here.
On another shorter trip, I spent time in New York and was lucky to get a ticket to see the smash Broadway hiphopera (as one of my fellow theater critics calls it), Hamilton, about our first treasury secretary. I wrote about that here and probably will keep writing about it. I intended to see it again later in the year but by then tickets were really impossible to get without paying a couple of months' salary. And now Hamilton is coming to Chicago in September and will be here (at the dreadful Shubert Theatre on Monroe Street, renamed after yet another bank), so I will be able to see it a few more times.
In the meantime, I'm finally reading the insightful biography that inspired Lin-Manuel Miranda to write the show about our "ten-dollar founding father." Ron Chernow's Alexander Hamilton is a fascinating, meticulously detailed and readable biography. I just wish it wasn't 800 pages long.
The Phantom Collective, the pub theater group formed by my friend June Skinner Sawyers, staged several interesting literary events in 2015, including Black Dogs and Melancholy, a reading of Samuel Johnson writings. The most recent pub event was Beowulf &  Grendel, which combined Beowulf, the Old English epic poem, with Grendel, one of Beowulf's antagonists (dramatized in John Gardner's 1971 novel,Grendel, in which that character tells his side of the story).
Architecture: We love our buildings. The Chicago Architecture Biennial was a series of exhibits and events from October through today. The most comprehensive was the takeover of the Chicago Cultural Center by about 80 exhibits on four floors by firms and designers that asked questions about and predicted the future of architecture. I particularly liked the architectonic window treatments on the Michigan Avenue facade of the building by Norman Kelley. He clad each window in white vinyl cutouts representing Chicago window styles, mullions and dressings. The biennial as a whole was less than impressive but it was an excellent start and a learning experience for the next biennial in 2017.
Getting ready for Springsteen
Yes, I have the hardly-waits already for the January 19 concert at the United Center featuring my favorite rocker, Bruce Springsteen and the E Street Band. And for the concert February 21 in Louisville, an excuse to visit with my friends Jeannie and John. There will be more. Springsteen is touring on the re-release of his 1980 album, The River, in the form of a large boxed set titled The Ties That Bind. No, I haven't bought it yet.
The year in review? Not yet. 
I usually begin the new year with a list of my favorite events in pop culture for the previous year. I may still do that. For now, WordPress has created my year in review:
The WordPress.com stats helper monkeys prepared a 2015 annual report for this blog.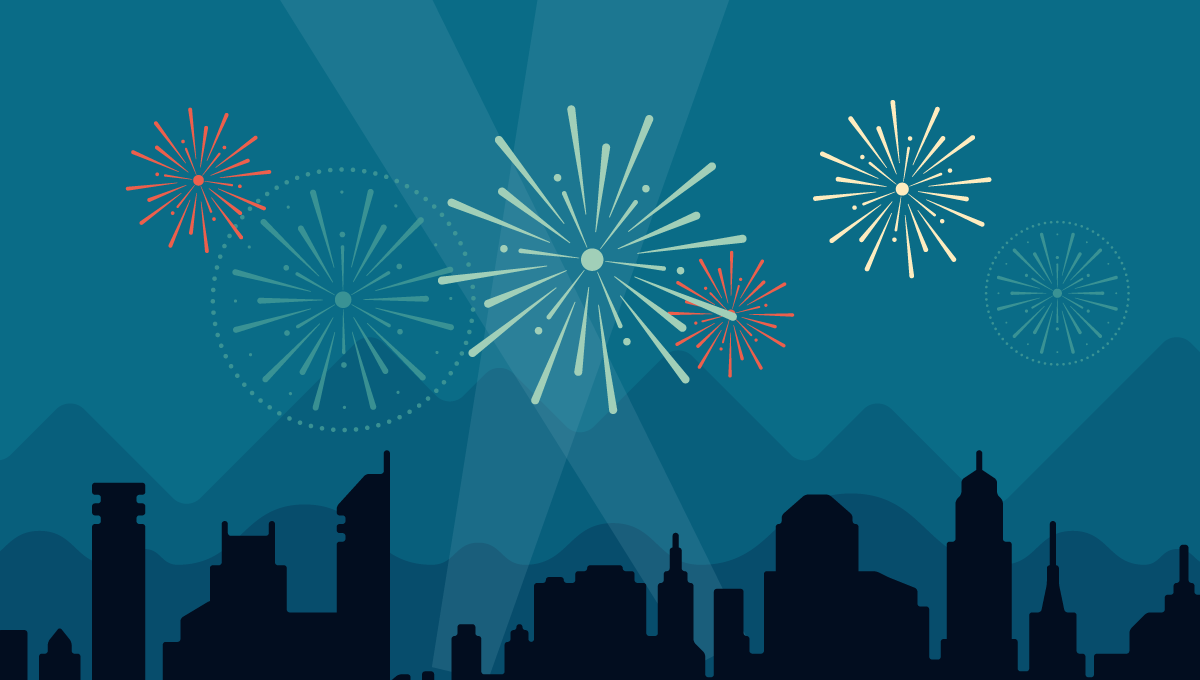 Here's an excerpt:
A New York City subway train holds 1,200 people. This blog was viewed about 4,700 times in 2015. If it were a NYC subway train, it would take about 4 trips to carry that many people.
Click here to see the complete report.
---